EXHILARIDE DELIVERS …..
FREE delivery in downtown Delray!  
We deliver from Palm Beach to Ft. Lauderdale for multi-day rentals at a nominal fee…
Daytripper in Delray (10a-10p) $150 (available in downtown Delray only)
24 Hour Rental $175
Multi-Day Rentals, 2 + days, SAVE $25/day!
Weekly Rentals $595 
Monthly, call for quote.
LIKE US on Facebook to get info on Special Events and Rates!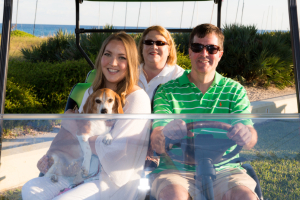 About the Owners:
Cindi and David Freeburn, the founders of Exhilaride (Street Legal) Golf Cart Rentals are full time residents of Delray Beach, FL.
David is an avid tennis player and enjoys the excellent facilities available. Cindi loves the weather, urban setting and  top rated beaches. They both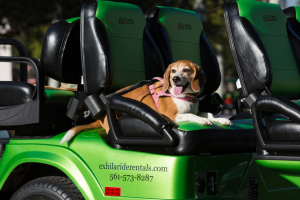 volunteer through various organizations to "give back" to the community.
Their goals are to enhance the live-work-play motto in Delray, to "give back" to the community with a business that is environmentally friendly, and to add an element of fun for visitors and residents alike.
Exhilaride Street Legal Golf Cart Rentals is one of the top things to do while in Delray and Palm Beach County.  In addition to being "green" (electric) the carts seat up to 6 passengers, take up less parking space, and are a quiet and connected way to go touring.